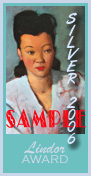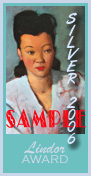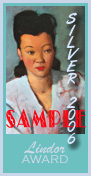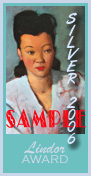 SILVER:
Coffee Corner (Delphine) - bilingual site offering information about travel, expat, zen, well-being, personal texts and opinions. also includes a forum and a photo gallery of the world

Different Worlds (Lyn) - A parent support group/web that has children with Aspergers syndrome or an Autistic Spectrum disorder. We feature diagnosis, poetry and persoanl write ups

Feeling Nostalgic??? (Kelly) - A site dedicated to several decades ... 1950's, 1960's, 1970's & 1980's. As well as "Pet Pages" and "Background Sets".

Gerard Butler USA (Maureen ) - Fan site for actor Gerard Butler

GerardButlerAngels (Linda) - GB Angels is a fan site dedicated to Scottish actor, Gerard Butler. We engage in interesting and fun discussions as well as friendly chat sessions. We have the latest news and photos of Gerard in addition to clips from his interviews and films.

Mold Help Organization (Susan) - The largest website regarding the nation's leading health crisis; toxic mold. The site includes advocacy, prevention, education, resources, soltuions, and assistance

Neo Rococo (Heather) - Free graphics for use on non-profit web sites, there's also an art gallery with my art in it

Richardson History & Ancestry (Bruce) - Genealogy site with Richardson surname history and large database helpful to researchers of many surnames

Roaming Empire (Ray) - Web site Design and Hosting

SCBryce.com (Bryce) - I am a speculative fiction writer and this is my site

Social, Economic and Political Change (Gene) - reports and links to data, research and theory on global social, political and economic change

Starchat 40plus (Helen) - We are a successful 40plus chat room of 10 years. We encourage clean chat and group real-life meets.

Susana Zabaleta Online (Cecilia) - Official website of Susana Zabaleta, one of mexico's most controversial actresses and singers

The Divine Gerard (Sharon) - Fan Site for Scottish actor Gerard Butler. Also contains information for local fan club chapter, The Sisterhood of the Sword. No "members only" area.

Valerie's Reading Room (Valerie) - A unique personal site of my love of reading and my opinions on various topics.

White Swan Award Program (Sandra) - I think you might find this program of interest as it is done in a little different way then the ordinary. The White Swan Award Program was built around the idea, "A site can start out as an ugly duckling and evolve, through time, into a beautiful swan with hard work and dedication."